My top 10 of BDSM models (description)
Making a top 10 is not that easy. To me it is clear who supposed to be in it and who's the number one. But who is second and third? It changes from time to time. So I divided them in groups.

In some cases I have switches but mainly because I enjoy seeing them as a sub. For Dominants I wil have a separate list.

kink.com
For those that haven't heard or seen before: kink.com is an American website for BDSM and Fetish films. Peter Ackworth - now CEO and back then an English student in the USA - started Hogtied.com some 12 years ago. After several relocations while still expanding they moved 2 years ago to the immense building called The Armory. It's a former US millitary building in San Fransisco.

Following the success of Hogtied other sites were formed around specific themes of Fetish or BDSM. Like for instance Fucking Machines where models play with sexmachines. And then there is Ultimate Surrende with hot female wrestling and winner fucks loser in round 4. Those are the more Fetish sites but there are true BDSM sites around other themes.

Besides Hogties which is mainly a bondage site there is Wired Pussy, BDSM with electrical toys. Sex and Submission with B/g BDSM and Whipped Ass formed around lesbian BDSM. Soecial is also The Training of O where models are trained for 4 days to improve their skills in BDSM. Public Disgrace where BDSM is filmed in the street and public builidings is one of their newer sites. All in all 12 BDSM sites, 2 Fetish sites and a few gay sites. Kink is one of the largest in this fiels and guarantees great quality for every kink.

The models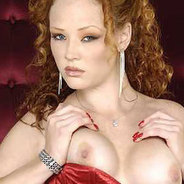 Let's start with the person that should be numer 11. I am a great fan of Audrey Hollander but she never appearen on kink. She likes to be slapped in the face, on het tits, on her pussy and she loves deep throat. Besides I love her lesbian scenes too. But she never performed for Kink otherwise her red hair would have brought her in the top 5. Red hair is something special in BDSM. Not only women with red hair have - in general - a very white (ivory) skin; which guarantees for beautiful marks after single tail or nice red skin after hands. It also seems that redheads in BDSM are more likely to be masochists or sadists. Anyway there is something special about them. Who knows it will ever happen: Audrey Hollander and Mark Davis for Sex and Submission. Hey, a guy can dream, right?


En dan beginnen we nu met de echte lijst, te weten met de nummers 10 tot en met 8

LieLani, Jade Indica and Riley Shy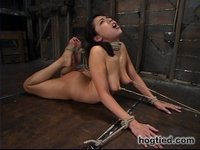 So we start with LieLani; maybe lower in the list because she ended her career I think. Last time she shot with Nikki Nievez for Whipped Ass. LieLani can suffer in silence beautifully; she's a masochist with beautiful small sized tits and beautiful big nipples just screaming to be abused. Especially in two great shoots for Hogtied, Matt Williams uses every opportunity to abuse them in all possible ways. On this pic is a nice example from this shoot, twine around the nipples, pulled tight and attached to the floor. A few moments later he will stick a Hitachi between her legs ordering her not to come. Flogging her to keep her mind off her pussy. LieLani is what I would call a very sweet girl.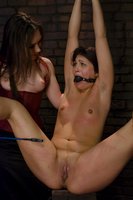 Jade Indica

Same type of girl actually. She's a very sweet girl too. Sweet small titties and a perfect and tight body. Always begging with her naughty eyes for the cane or to be spanked. And it excites her very much when she gets it.

Everybody could see the immediate chemistry between her and Princess Donna. Right after the live show dinner at the Upper Floor, Princess Donna decided to collar her as a personal pet. But she promised us not just to keep her to herself. En ze wordt dan ook erg opgewonden als het gebeurt.

So we can be sure we will still be seeing her a lot at Kink and I am very happy with that. Does she take her pet to the European trips, I wonder.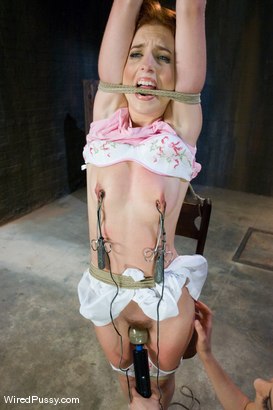 Riley Shy
Riley Shy, another redhead again and a true lover of slapping and spanking again. Just watch a great example of that in her Sex and Submission shoor with Steve Holmes. She likes tight bondage and her natural look and her being a painslut are other benefits.

What can be noticed too is that she gets into a deep state of submission early in a shoot. Just one simple question can provide for the guilty look in her eyes.

A great example to be seen in her Wired Pussy shoot where Princess Donna asked why she had missed an erlier appointment with her at Kink. She missed her plane was the somewhat weak sounding excuse. "So I wasn't important enogh then, otherwise you would have made sure not to miss that plane."

This one remark leads to total silence and submission and Princess Donna ca have her way with Riley. This picture by the way is from that very shoot and shows a face where agony is mixed with lust and pleasure. I so much like to see Riley when she's in trouble.